I had this watch for several years and wore it while in the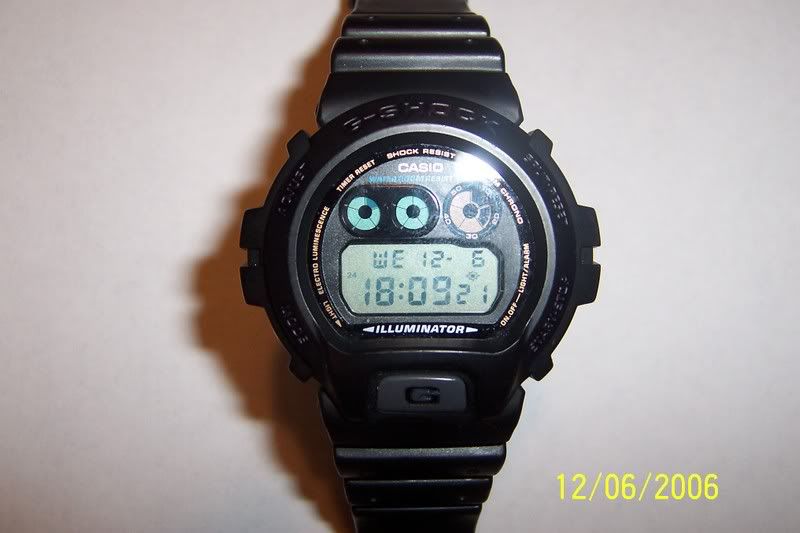 military, law enforcement and private security, as well as in my daily life. This watch is a more basic G-shock. While I was in the military I was a tanker. Tanks beat the snot out of everything that comes within arms length of them. This watch survived much abuse by the tank and the turret monster (who steals everything that isn't attached) never got his grubby hands on this watch. And I can say that hydrolic fluid my be bad for the skin and cause cancer, but it doesn't do a thing to a g-shock.
Here are some of this watches features:
1- time, date, day
2- 12/24 hour format
3- 200m water resistant
4- shock resistant
5- EL backlight with afterglow
6- Stopwatch
7- countdown timer with repeat option
8- flash alert option - the backlight will flash when hourly chime goes off or when an alarm goes off.
9- Alarm - can be set for daily or a specific day, specific month, or specific day on every month.
10- 2 year battery life
11- resin band
12- +/- 15 seconds per month
13- battery - CR2016
MSRP is $79.95 I would suggest this watch to anyone who is hard on their gear and needs a watch that will stand up to abuse.
G-shock webpage.