This watch is a great watch made by Dakota Watch Company for light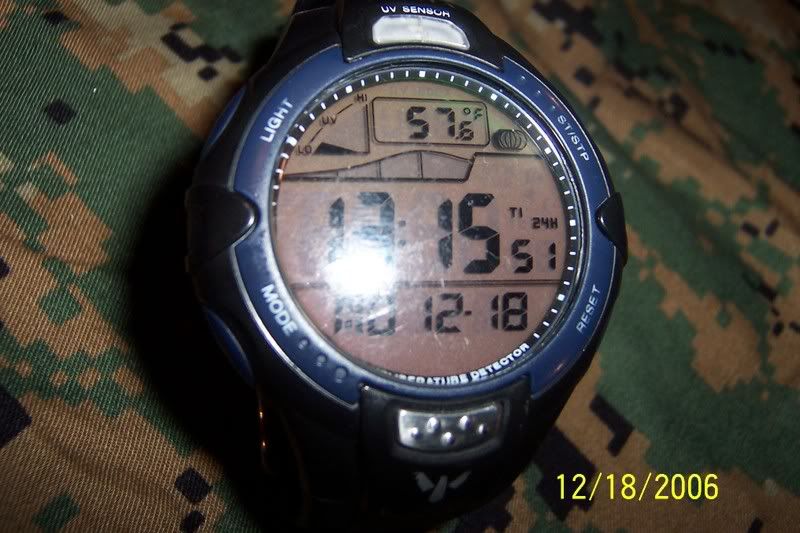 outdoor wear. This is a big watch but is narrow so it sits close to your arm.

Here are it's features:
1- Time (12/24), day, date
2- Second time zone
3- Stopwatch
4- Countdown timer
5- Backlight with day glow. Backlight can be set to illuminate when all buttons are pushed.
6- Tide prediction times
7- UV index with alarm that will go off when a specified UV index is reached.
8- Temperature
9- Moon phase
10- Water resistant (165m)
11- Daily alarm
12- hourly chime

The first thing you have to do once you get this watch is set the tide predictions for your area. I went on the internet to get the info in order to set it. Also...you'll have to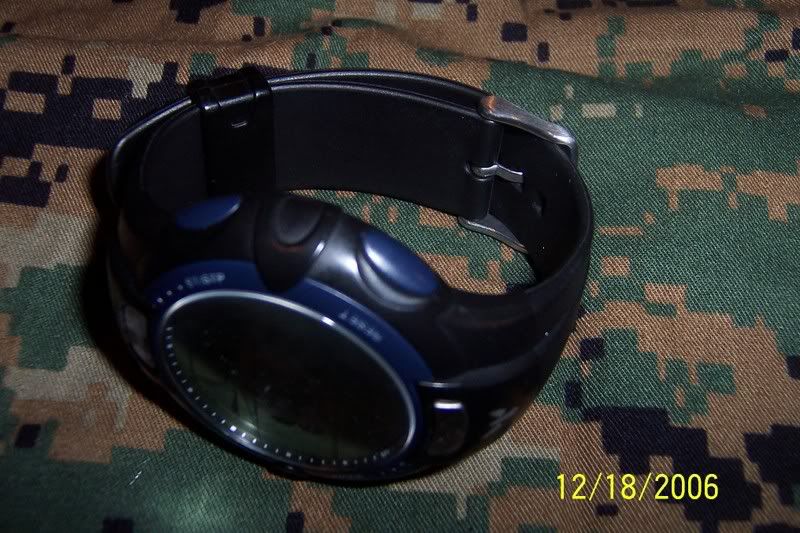 set the temperature. Because you're wearing the watch you'll have to have a seperate thermometer and then adjust your watch to that thermometer. If you take the watch off and leave it, the thermometer will be off because it's set to be on your wrist with your body temperature effecting it.

A couple things I found as negatives... one small one was that the lettering on the case wore off fairly quick...not a big deal...just an observation. The other is that the face of the watch scratched up quick too because it sticks out from the case and is a softer material. I buffed the scratches out with a dremel and a felt buffer wheel. Apparently you can buff the scratches out with brasso as well, although, I didn't try this method while I owned the watch.

Overall fairly durable and reliable watch.