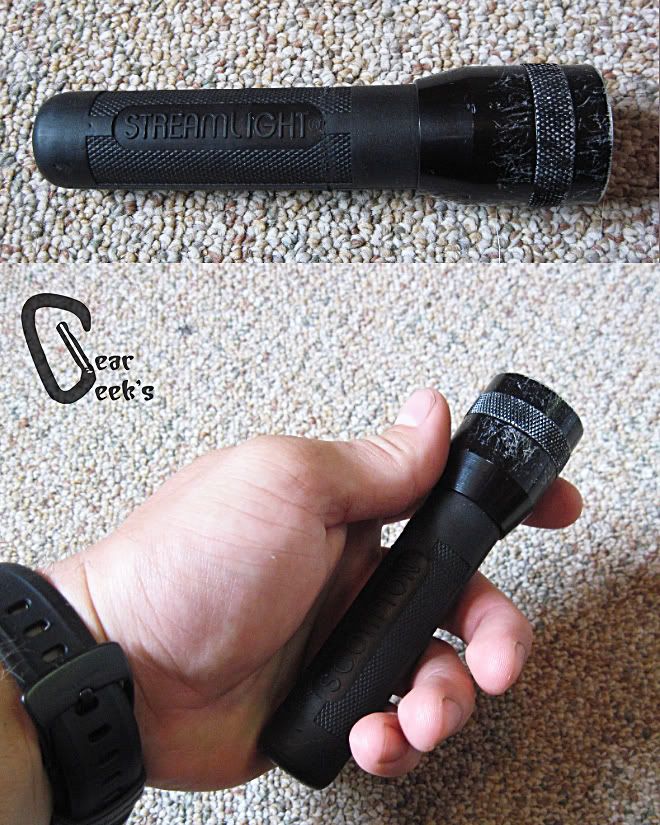 I've had this Streamlight Scorpion for several years...at least 9 years now and it's still going strong. This light is a regular Xenon bulbed light with none of the modern technological bells and whistles, but still a great little light.
The beam itself is not what you'll see from todays high end lights. There are dead spots and it's not as bright as others. When I was using it years ago, however, i noticed that you can really light up an area with it at 79 lumens (peak performance).
Run time is around an hour.
It's supposed to be able to adjust from spot light to flood light, and it does to a small extent. It does this by rotating the bezel. The only problem is that loosening the bezel is also how you change the batteries. So if you slightly loosen the bezel to adjust to spot light there can be the tendency for the bezel to come off. This happened to me while using an opened bottom light case and the handle part of the light fell off, through the bottom of the case, and the handle and batteries were all over the ground....not good. So, I suggest just leaving the bezel tightened down.
Overall this is an excellent light that I've found worth the money. Typical cost is between $30-40.