You'll notice in the below picture that there is a screw missing from the one knife. The thumb studs on the blade started to loosen up as well but I noticed them before I lost them. So, I'd suggest checking the screws/thumb stud regularly and apply loctite to be sure they don't come loose.
*
***UPDATE (07/29/14): I spoke with the company regarding this issue and they did not have any replacement screws on hand so were able to send me a replacement knife. They indicated that they plan on having loctite placed on the screws during production to help solve this problem.


Here is a picture of me trying to cut some paracord with the seatbelt cutter. Not happening no matter how I tried.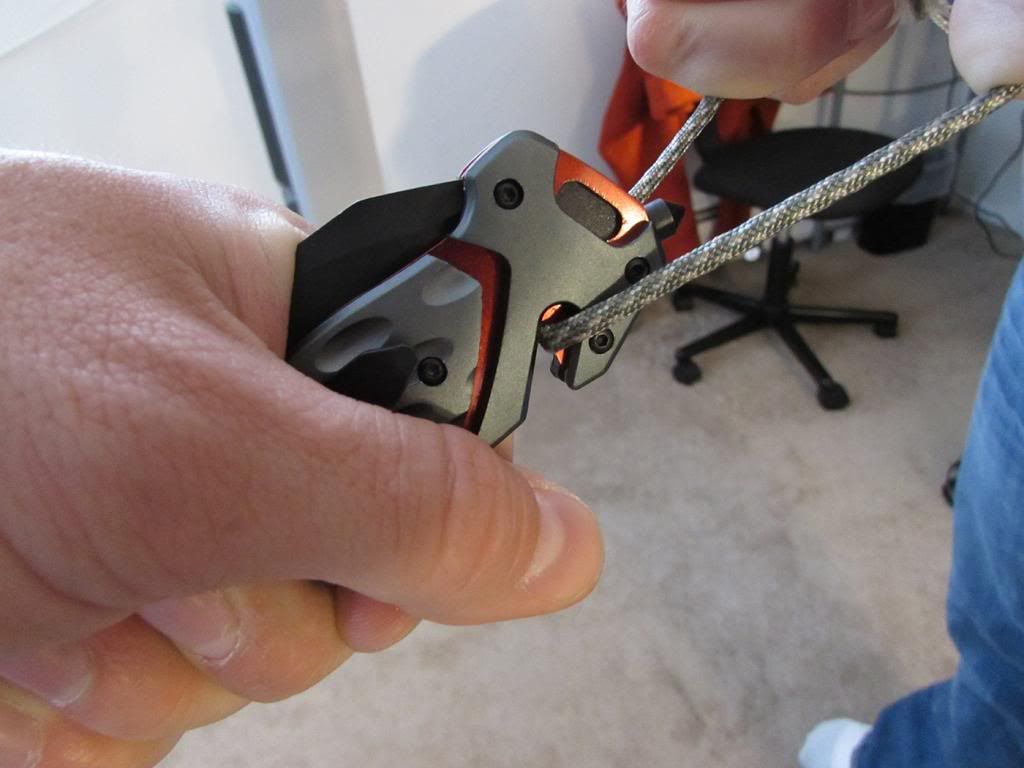 Uzi Knives