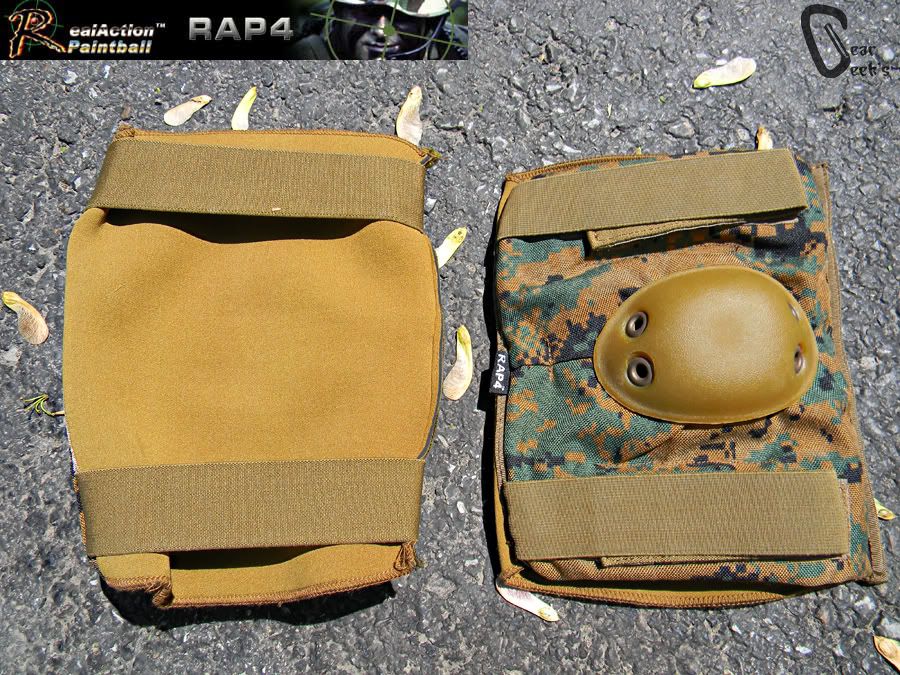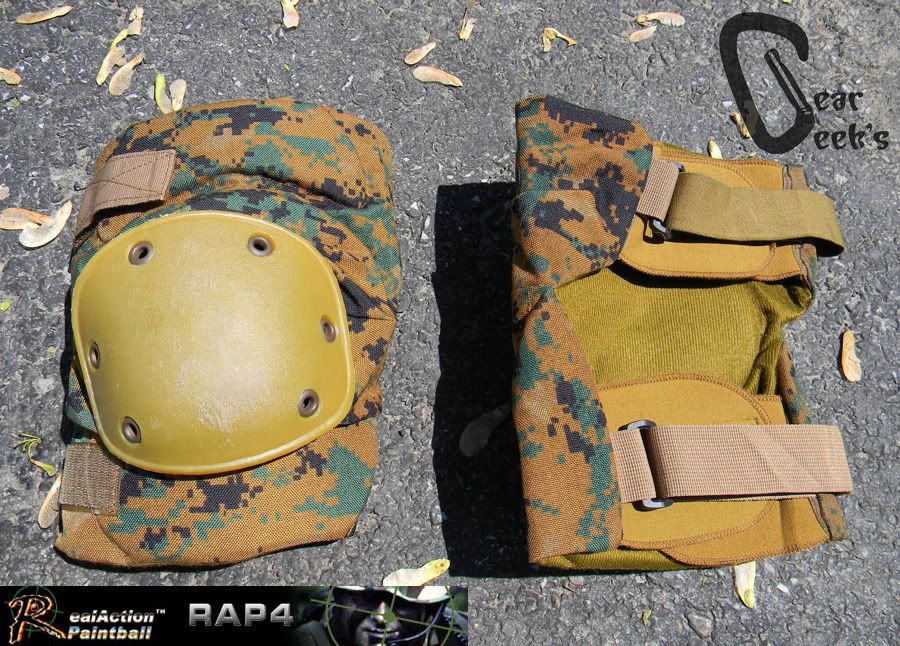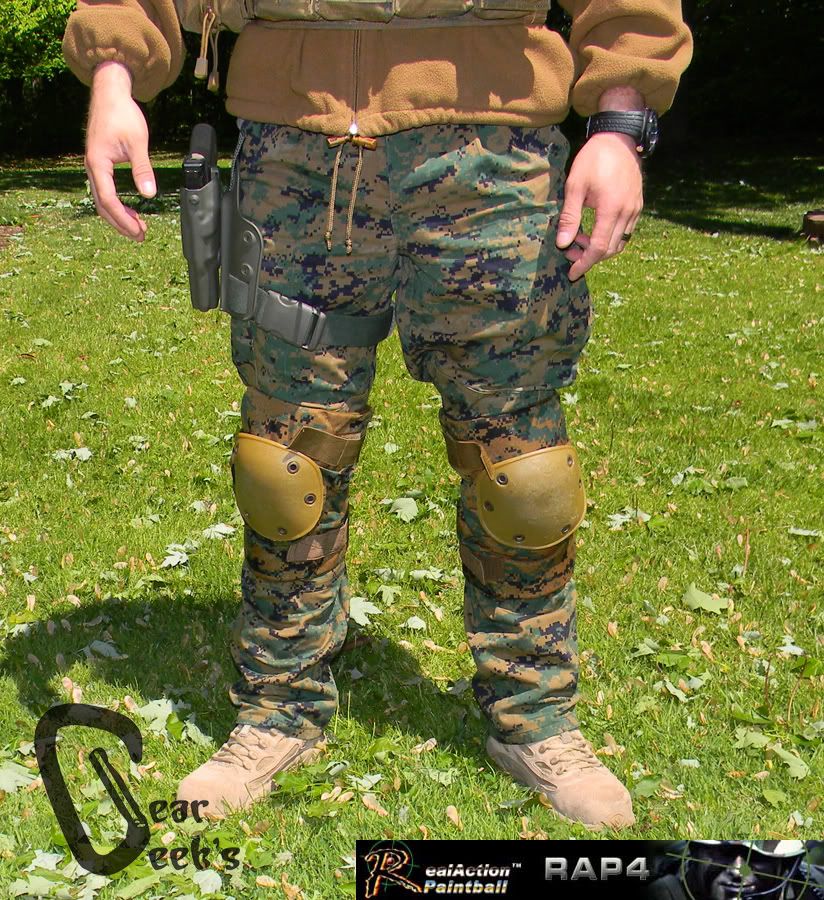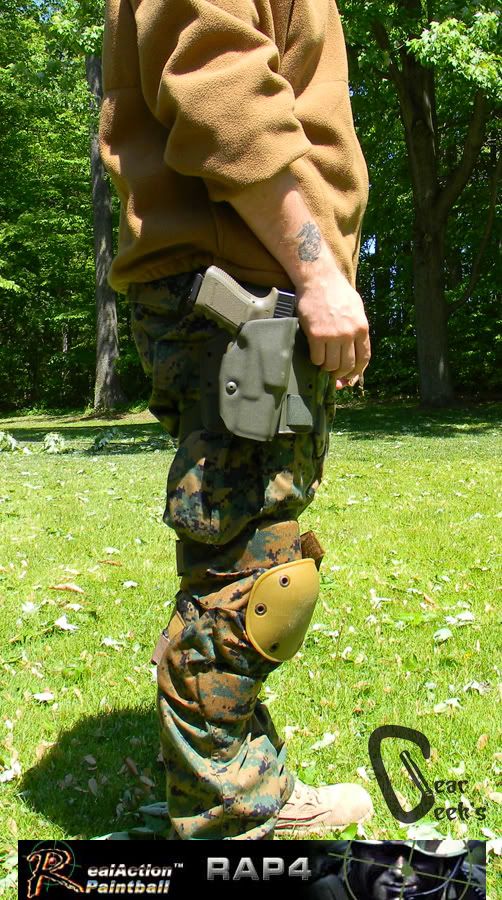 I was sent these Night Crawler
Knee
/
Elbow
pads for review last year by
RAP4
, a paintball supply company. Unfortunately, I had to have knee surgery so my review was put on hold. In a way though, it was good that I had the surgery, because I now use the knee pads on a more regular basis!
The knee pads come in several different colors, some of which are unique to RAP4. I like this as many manufacturers only sell products in a few colors.
Here are the features of the pads themselves...
- Hard elbow cap for greater protection
- Neoprene sleeve styling with elastic adjustment bands. This is a nice strong fit, however, the pads seem a bit too bulky for standard tactical use. For hard use they are probably great, but seem a bit too much for just everyday use. For this type of use you may want to go with RAP4s regular
elbow pads
. Great pads though!!!
- Hard knee cap for extra protection. I found that the cap is not quite centered on the foam padding like it should have been. A little quality control issue, but never became an issue with protection or use of the pads.
- Combination of neoprene straps and nylon/elastic straps make these pads comfy!!! I like this styling of knee pad!
These pads have been excellent in protecting my knees and elbows. Especially after having knee surgery! Durability seems great and the materials used seem to be able to take the abuse. Having many color options to match your uniformity needs is a big plus with RAP4.
UCP, black, DPM, CADPAT, digital woodland, 3-color desert, flecktarn, OD, 8-color desert (imitation of Multicam), woodland, tigerstripe, Realtree