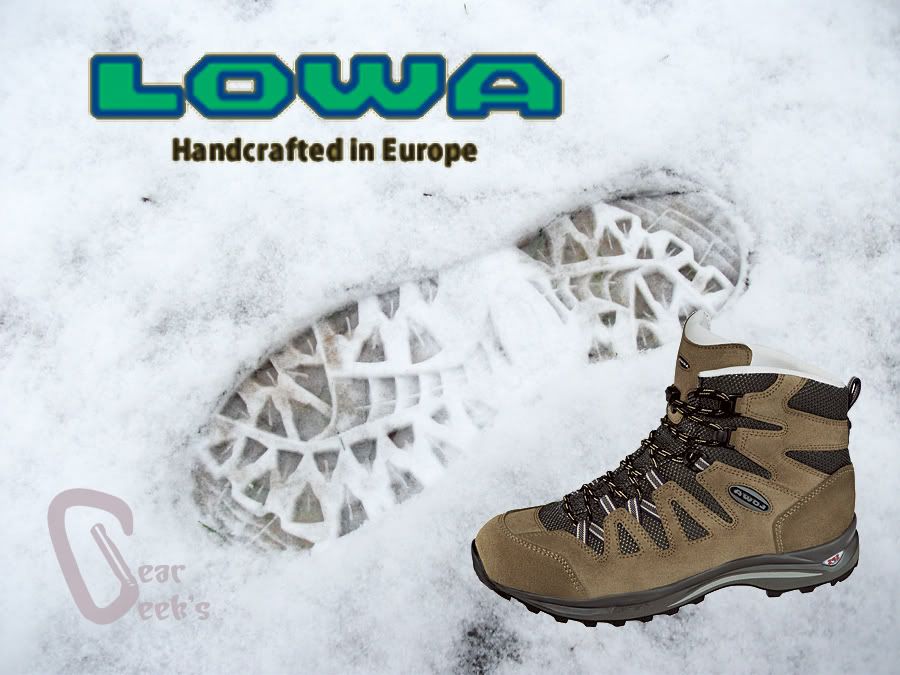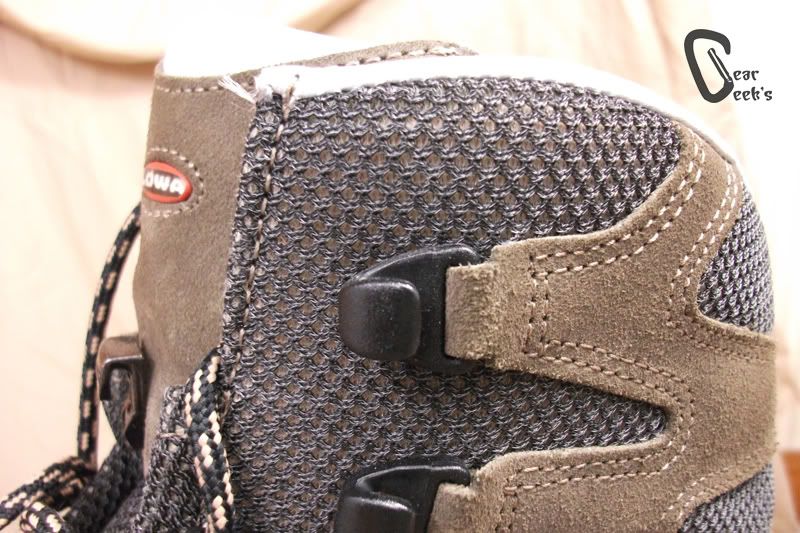 This is my initial review of the
Lowa
Jannu Mid trekking boots
. I have given them some wear and light hiking so far and plan on giving them a good workout this summer and in the year to come. My initial impression of the Jannu was that these boots live up to the expectations I have from Lowa Boots.
A german company, created in 1923, Lowa Boots really knows what they're doing when creating comfortable and "mission specific" boots. The Jannu boots, designed for carrying loads up to 50 pounds) were comfortable right out of the box. I found that no break in period was required. Obviously, with time, the boots will become more fit to your foot, but they were ready to hike in right out of the box. The boots are light weight but yet supportive. You can tell this when wearing them... they're flexible enough to be comfortable, but yet you can feet the support to your foot and ankle.
One thing that concerned me right away was the inner lining. It's a perforated glove leather. With todays high speed synthetic linings it made me wonder about comfort. I have yet to wear these boots in hot weather, but my feet sweat no matter what the temperature is. I have found that the leather lining is just as comfy as any of the synthetic linings. I will update this post during the summer in regards to this.
- Pull tab at back to help put boots on.
- Lacing is smooth and easy to tighten, with speed lacing at the top of boot.
- Midsole designed to prevent over-pronation and supination, providing a comfortable footbed. The footbed also has a slow reacting foam, to help customize the footbed to your individual foot.
- Vibram Trailtek sole provides great traction, but sheds mud better than other soles.
- 3mm Nylon shank for support.
- The "C4" tongue and X-lacing are very comfortable. There is no uneven pressure on the instep. The tongue is also gusseted right up to the top of the upper. This really helps to prevent getting debris in the boot. The tongue also has a tab on it to keep it from slipping down.
These boots are by far one of the most comfortable hiking boots I've worn. And support is excellent... I can really tell the difference when I put these boots on. Footing and traction have been solid.
I plan on wearing these boots for many miles and while attending a fighting rifle course this summer, so they will be getting their test and I will update the review as necessary.
Colors: Black/Yellow, Beige/Anthracite (shown)
I've been wearing these boots a lot lately and I have to say, I still believe they're some of the most comfy boots around. During a recent outing at a local gully They started to get wet and the water beaded right off the leather. At first I thought maybe the whole boot would do this, but after a dunk or two past the lower portion of the leather the boots were soaked. It did take several hours in the sun on a hot day for them to dry. After they dried I wore them, and they're just as comfy as before.
One thing to note though, is that these boots don't work well with socks that are lower than the opening of the boot. They will tend to dig in a little and if you have hairy legs, the leather inner lining will pull at your leg hair. I mitigated the digging in by just not lacing the top speed laces. However, I recommend wearing a pair of socks that at least come to the top of the boot! Otherwise I'm still extremely impressed with the Lowa Jannu.
Update

(Aug 2010): Well, I've been wearing the Jannu Mids some more this summer for hiking and am still impressed with the comfort and durability. They're like new still. I thought I'd share these pictures of the most recent hike while wearing them. I still have nothing bad to say about these boots! Absolutely AWESOME!